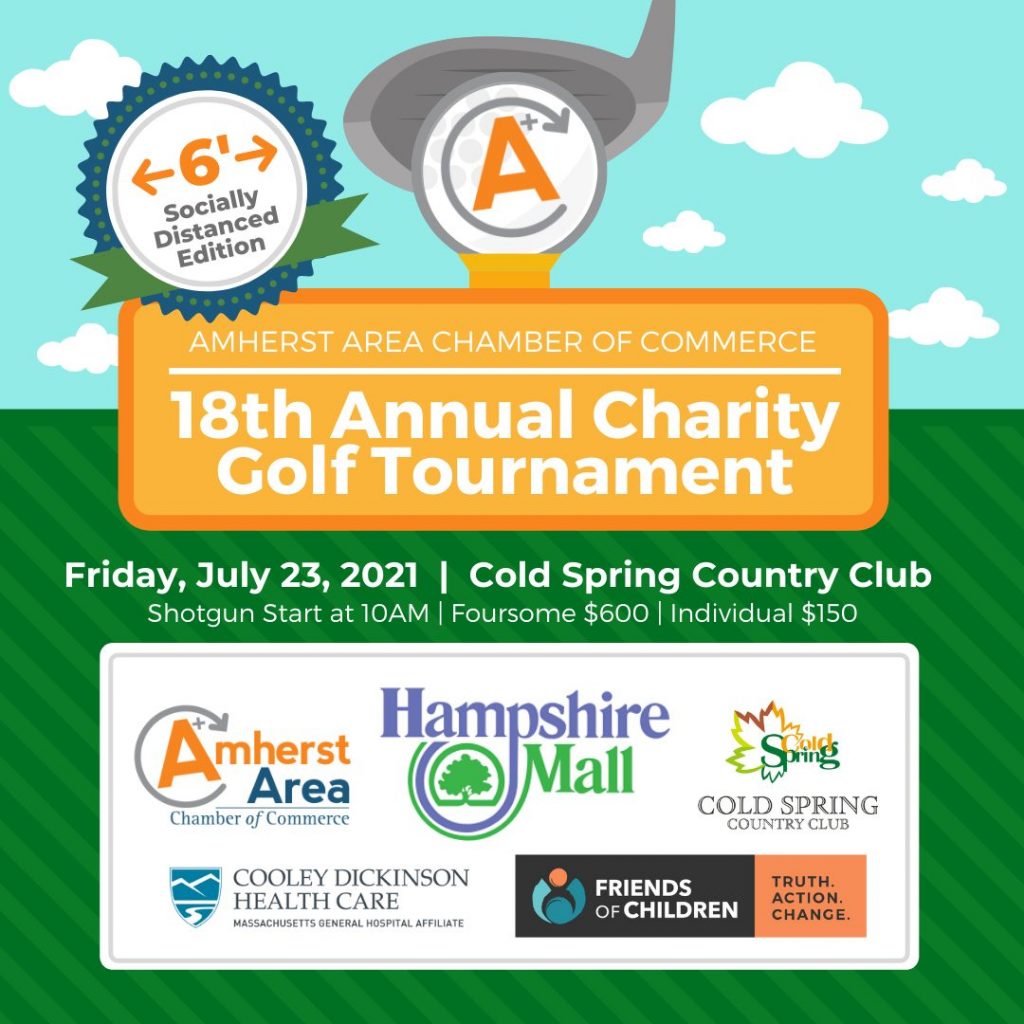 The 18th Annual Charity Golf Tournament will be held on Friday, July 23, 2021 at Cold Spring Orchards in Belchertown to Support Friends of Children (FoC) and the Amherst Area Chamber & Cooley Dickinson Health Care Scholarship Program
The Chamber will donate a portion of the proceeds to the Friends of Children (FoC). Friends of Children is fully dedicated to improving the lives of children and young adults impacted by foster care or juvenile-justice involvement. Our relationships with young people connect us to their stories and ground us in their perspectives.
In addition, the Chamber will partner once again with Cooley Dickinson Health Care, to award four $1,000 scholarships to four deserving seniors from Amherst Regional, Hopkins Academy, Belchertown High School, and Frontier Regional School pursuing business and/or healthcare-related studies, in an institution of higher education.
Read More