Amherst Area Gift Card Program
Welcome and thank you for supporting local!
Experience the Amherst area and support local with the Amherst Area Gift Card. Get a taste of our local ingredients and global flavor, do a little retail therapy, or spend hours exploring our bookstores and museums. Anything is possible with the Amherst Area Gift Card.
These are perfect as gifts for local Amherst Area students, family and friends and make a great local investment. They are even reloadable.
The ideal gift for birthdays, anniversaries, and more! 
Already have a gift card, and want to check your balance?
Gift cards can be purchased or reloaded at:
If you would like to place a bulk order for your team or clients, please contact giftcards. Remember there is $1 charge per card and if you are purchasing them as gifts — because they make a great local investment — there is an additional $1 fee if you would like us to mail them directly. They will be mailed with a lovely sleeve and note.
Thank you to all Cooley Dickinson employees for all that you do every day. Your Cooley Cash Gift Card can be used at participating gift card merchants affiliated with the Northampton, Easthampton, or Amherst Area Chambers of Commerce. A list of participating merchants is available here.
Note that not all our Amherst Area Gift Card merchants are set up to redeem the Cooley Cash Card.
Read more about this initiative here.
Amherst Area Gift Cards can be redeemed at:
PLEASE NOTE:  Due to the COVID-19 pandemic, merchants may have limited hours or restriction options for in-person sales. Contact merchants directly to confirm hours and card redemption options.  Many can accept the card over the phone or online!
Don't see your favorite restaurant or retailer here?
Have them contact Gift Cards and we will get them connected with the Amherst Area Gift Card Program.
Participate
Any Chamber or Amherst Business Improvement District (BID) Member can participate in the Amherst Area Gift Card Program. Simply contact Chamber staff to get started.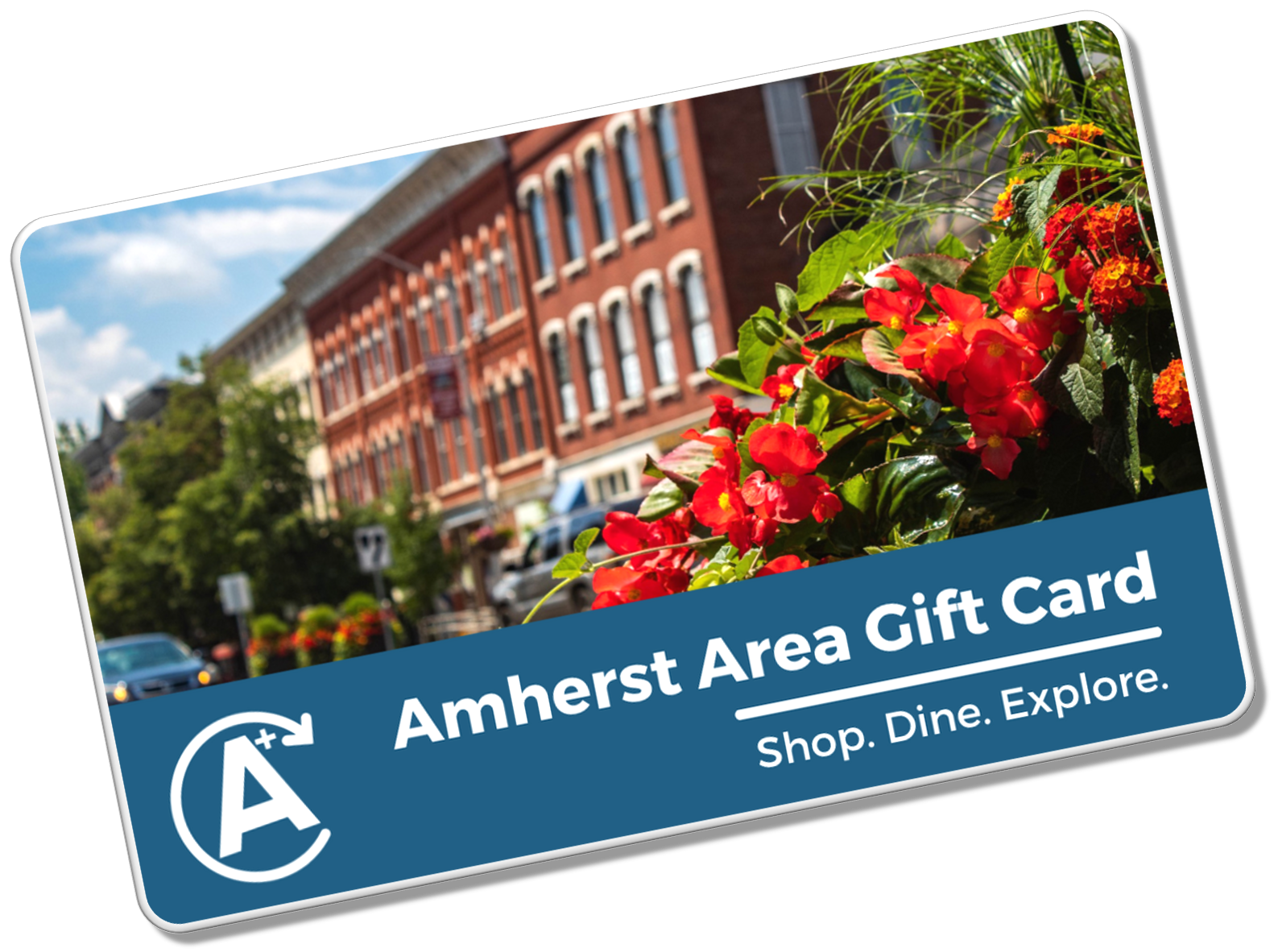 Gift Card Map
Support local by shopping, eating, and enjoying independent restaurants, shops, and businesses.