Amherst Area Winter Microgrant Opportunity
The Amherst Area Winter Microgrant Program is the result of an FY21 Earmark secured by Senator Comerford and administered through the Executive Office of Housing and Economic Development.
The Amherst Area Chamber of Commerce will administer $12,500 in microgrants for small businesses in the Amherst area. 
You are eligible if:
Your main brick-and-mortar store or business is in the Towns of Amherst, Belchertown, Hadley, Pelham, Leverett, Shutesbury, or Sunderland (at least 50% of your receipts come from that location).
Your business is eligible for this initial round of grants if its 2019 revenues were between $25,000 and $500,000 and your 2020 annualized revenue has been reduced by 25% or more due to the state's current guidelines for business during the COVID-19 pandemic.
Your business is a for-profit entity.
Your business is not eligible if:
You work remotely in a coffee shop, co-working space, or from home.
You received a Downtown Amherst Foundation (DAF) Relief and Resiliency Grant managed by the Amherst Area Chamber and Amherst Business Improvement District (BID).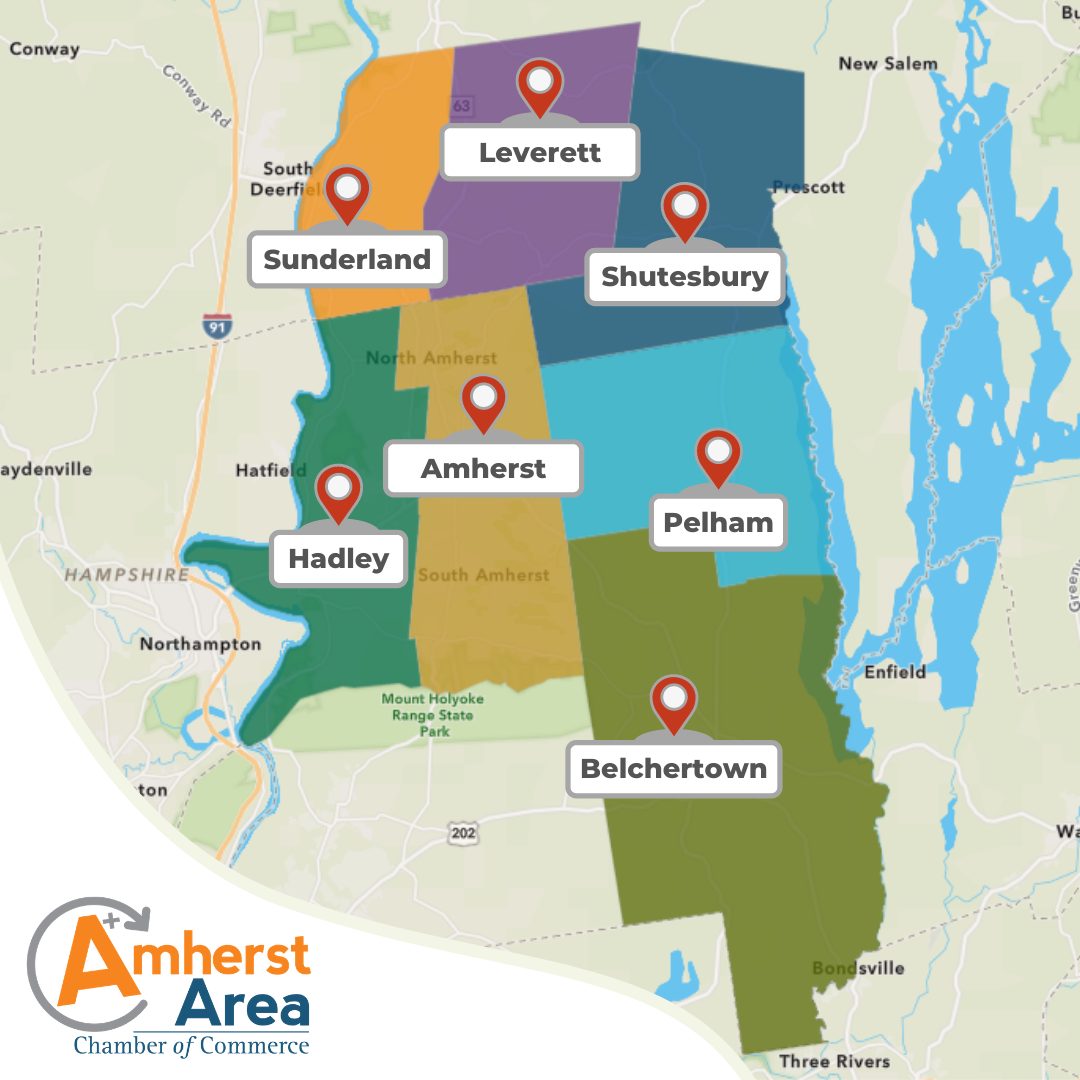 Those awarded will receive a $500 unrestricted microgrant. Funds may be used to implement anything new or pivot. These funds can be used for rent or payroll purposes as long as the benefits are not duplicated by another state or federal grant.
Once awarded, grant recipients must submit a completed W-9 to the Amherst Area Chamber of Commerce. A check made out to the legal name of the business will be distributed by the end of February.