Diversity & Inclusion Workshop

The purpose of this workshop is to support Amherst Chamber of Commerce members' capacity to work constructively with diversity, inclusion, and equity by developing knowledge, awareness, and skills to work within and across difference, creating and sustaining an organizational culture where everyone can thrive. Perfect opportunity for employees at all levels from front-line workers to upper-level management. 
Celebrating ALL Members of our community: An Exploration of Unconscious bias, Microaggressions, and Micro affirmations
Topics covered:
Key Skills for Dialogue and Inclusive Excellence
Developing increased Social Identity Awareness of Self and Others

Explore the meaning of one's own social identities and how those identities influence our experiences and interactions in our work

Exploration and application of the following key concepts

Unconscious Bias
Microaggressions
Micro affirmations

Information on ways to decrease bias and Microaggressions, and amplify Micro affirmations in the workplace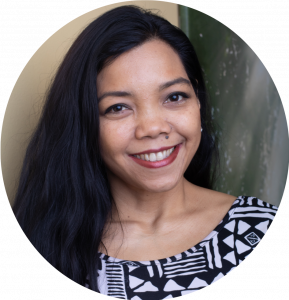 Angelica Canlas Castro, MA
Angelica C. Castro, M.A., CPC is CEO and Co-Founder of Castro Collaborative, "Engineering Inclusive Excellence with a Heart-Centered Approach." She leads a team of Diversity, Equity and Inclusion Professionals who work with organizations and institutions to co-create a safe, supportive and inclusive work environment for all leaders, employees and customers, to ensure growth, innovation and success. She also serves as the Associate Director of Community Engagement at Mt. Holyoke College, where she received her Master's Degree in Educational Psychology and teaches Building Bridges: Facilitating Courageous Conversations. She received her Graduate Certificate in Social Justice Education: Teaching for Diversity at the University of Massachusetts, Amherst, where she teaches Race and Global Leadership in Predominantly White Institutions. Her graduate research focused on Racial Microaggressions among Higher Education Staff. She serves on the Racial Equity and Justice Institute Committee for Leading for Change Consortium in partnership with MIT and numerous other institutions. She has 20+ years of experience as an executive consultant and cultural strategist, and is a certified leadership coach, community mediator, and yoga and meditation practitioner who specializes in organizational development, intergroup dialogue facilitation and restorative justice. She is currently part of the Valley Venture Mentors Entrepreneurship Program, and has graduated from several year-long leadership programs such as Leadership that Works: Coaching for Transformation, Women's Fund: Leadership Institute for Political and Public Impact, and Leadership Pioneer Valley: LEAP Program. She has four children ages 12, 15, 21 and 23, who inspire her to shine and are her greatest teachers. Angelica's humble commitment and powerful intention is to do her part in raising the consciousness and vibration of this planet by helping transform individuals, revolutionize organizations, and heal communities!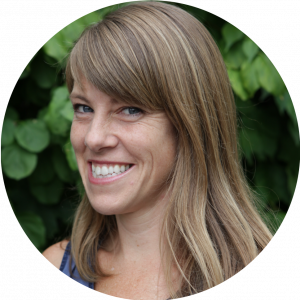 Molly Keehn, Ed.D
Molly Keehn, Ed.D. has a background in higher education, and has been leading trainings and workshops and teaching courses at the undergraduate and graduate level about intergroup dialogue and Social Justice for the past fourteen years. She received her doctorate in Social Justice Education from the Department of Student Development at the University of Massachusetts Amherst in 2014. Molly's dissertation research focused on the role of personal storytelling about experience on student learning about race and racism in two social justice courses. Molly has co-authored a book chapter on both White Identity Development as well as Listening Engagement in Intergroup Dialogue. In addition to being a passionate Social Justice educator, Molly is also the co-creator of CoJourn, a peer support and accountability tool designed to help people prioritize pursuing the life that they want (www.cojourn.org). She is also a runner, triathlete, a budding accordionist, and an eternal optimist.